Skip to Content
Premier Cabinetry and Countertop Measurement Professionals in Miami, FL, and Atlanta, GA
Not every contractor or home installer has an innate knowledge of how best to order their cabinetry and countertops. But, if you use the right techniques for measuring your space, you won't have anything to worry about.
At Tops Kitchen Cabinetry & Granite in Atlanta, GA, and Miami, FL, we specialize in creating quality countertops, cabinetry, sinks, and home accessories that will give your home remodel or installation the type of fixtures you want for a very affordable price. Our team of artisans has decades of experience crafting our products from the finest materials. Plus, by eliminating the middlemen, we can offer these signature pieces to you at factory-direct prices.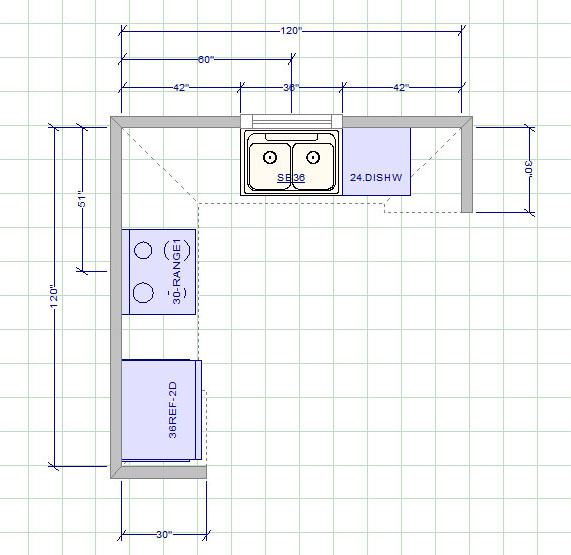 How to Accurately Measure Your Kitchen
When you are planning a kitchen remodel, it is crucial that you know exactly how much space is available. Below are some tips and guidelines to consider when making your measurements:
First, when planning your measurements, make a grid and establish where the walls are located, as these are the only things in your kitchen that cannot be moved.
Next, ensure you have the proper tools and establish the area where you are planning to work.
Then, measure all objects that you want to be included on the grid for your kitchen, such as your refrigerator, dishwasher, and
Afterwards, measure the height from your kitchen floor to ceiling.
Finally, double-check all the information you have and send your request for your brand-new kitchen to Tops Kitchen Cabinets & Granite.
Once we have your order and measurements, we'll work to create the look and style of cabinets or counters you want. We offer a wide range sizes, styles, and materials to choose from, and we stand behind all of our work with a one-year warranty you can rely on.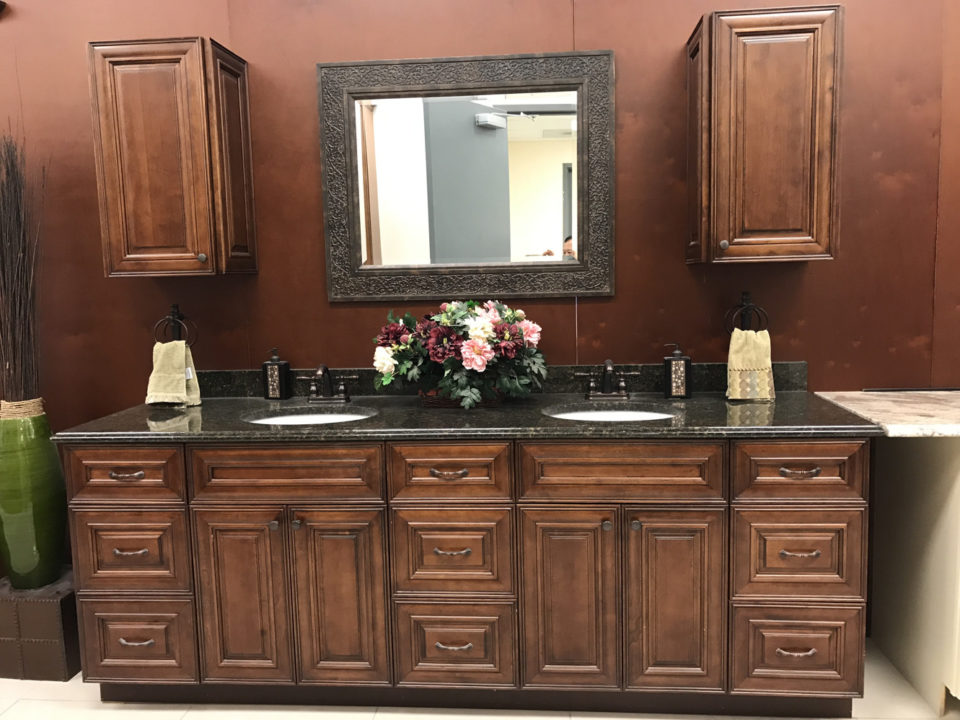 Quality Cabinetry and Counter Options
Whether your client prefers a classic Shaker style in cabinetry or a more modern look, we offer a huge selection of kitchen remodeling elements that they'll love. All our cabinetry, sinks, granite countertops, quartz countertops, and fixtures are crafted in-house, and we ensure every detail is inspected to match or exceed your expectations.
We offer factory-direct pricing on all of our goods, and we're happy to answer your questions or give you guidance on options when you call. We can handle any-sized order, from a single kitchen remodel to a complete housing development, and we carry the most popular countertop options in the area. Deliver quality cabinetry and countertops when you purchase through Tops Kitchen Cabinets & Granite today.
Our Commitment to You
When it comes to getting the finest quality cabinetry and countertops for your home remodel or installation, you can rely on Tops Kitchen Cabinets & Granite in Atlanta, GA, and Miami, FL.
We're committed to providing luxury home pieces that are efficient, durable, and stylish. We offer affordable pricing, expedited delivery, and clear communication. We carry a large inventory of the most popular kitchen and bathroom fixtures in many styles and colors. Make your remodel a success
Call Us Today for Your Kitchen Remodeling Project!