Skip to Content
Manufacturer & Wholesaler with Factory-direct Prices
What's the number one remodel your customers will want? Kitchen cabinets, hands down. Upgrading or installing new cabinetry is pivotal in creating a new kitchen's look and delivering on value. At Tops Kitchen, we take the guesswork out of selecting the right wholesale kitchen cabinet supplier.
We manufacture all of our cabinets in-house, and our team of local artisans can give your client's cabinets a signature look and feel they'll love. We offer some of the most popular amenities in our cabinetry and a wide range of styles, colors, and sizes to choose from. Our factory-direct prices will ensure you can pass the savings onto your customers, and we're happy to help expedited shipping or answer your questions. Learn how to measure correctly for your kitchen renovation.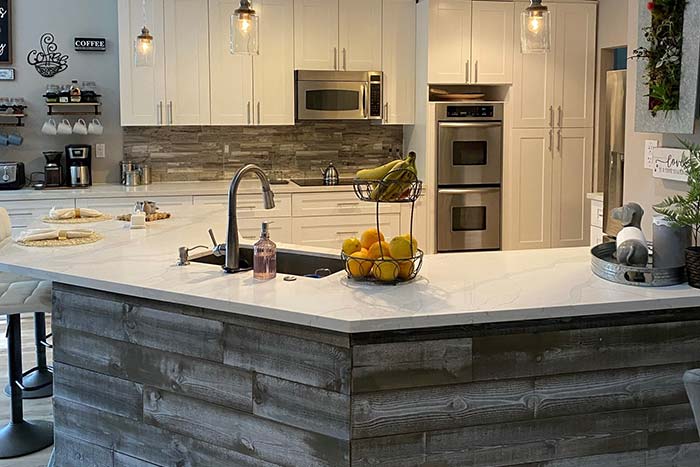 Luxury Cabinetry
Luxury cabinetry is the hallmark of any good contractor, and if you purchase your cabinets from Tops Kitchen, you can count on creating a great impression on your clients. We offer cabinetry in a wide variety of colors and styles that include:
White Shaker
Milk White
Honey
Walnut
Coffee
Coffee Glaze
Espresso
Cherry
And more
Our cabinetry can come with many luxury amenities that range from mixer stations, pull-out chopping blocks, soft-close doors, recessed handles, and much more. We craft all our cabinets in-house from the finest materials, and we back all of our products by a rock-solid, one-year warranty.
Installing premium kitchen cabinetry is easy when you call Tops Kitchen today.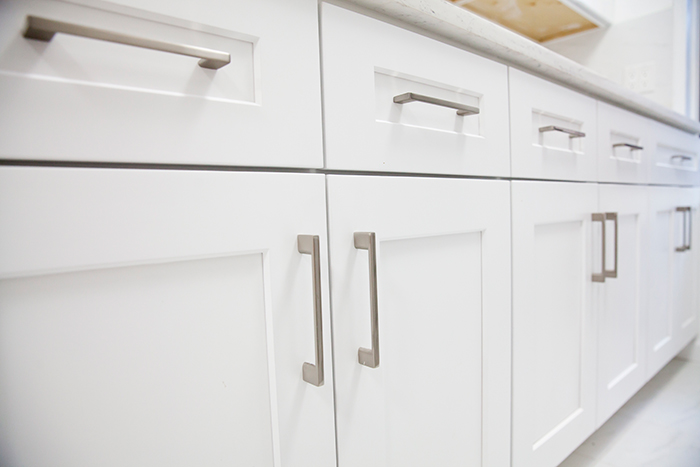 Custom Designs
Quality kitchen cabinetry must be functional in use, durable for decades, and timeless in design and style. When you need cabinetry options for your next home to remodel or construction project, consider Tops Kitchen.
We offer a huge range of stylish cabinets, pull-outs, and drawers that will "wow" your client, and give you a reputation for excellence. We've built a reputation over the last 10 years for fabricating cabinetry from the finest materials and offering luxury amenities that are affordable and functionally effective. We can customize cabinetry to meet your specific measurements and requirements, and we're happy to special order or fabricate any material you'd like.
Factory-Direct Prices
When working on a client's kitchen, one challenge you may face is where to procure luxury cabinetry without charging luxury rates. Ordering your cabinetry from Tops Kitchen Cabinets & Granite in Atlanta, GA, and Miami, FL, means you'll receive high-quality cabinets at factory-direct prices. You won't have to skimp on luxury materials or stylish designs since we fabricate and craft all our cabinetry in-house.
All of our cabinets are made from 100% wood and carry a reliable one-year warranty. We're happy to help you select cabinetry that best fits your needs and your budget, and we'll ensure it arrives at your location as quickly as possible. We also offer quality sinks, countertops, and handles that are built to last for decades and offer unparalleled style and function.
Call Us Today for Your Kitchen Remodeling Project!