Skip to Content
Kitchen Renovation Services
Miami, FL, & Atlanta, GA
The kitchen is your client's main room for family get-togethers and gatherings. That means that giving a kitchen an amazing makeover involves not only changing the layout of the room but upgrading the cabinets, fixtures, sinks, and countertops as well.
At Tops Kitchen in Miami, FL, and Atlanta, GA, we offer a huge selection of quality kitchen remodeling elements that will ensure your client loves your work. We handcraft all our goods in-house to ensure quality, timely delivery, and your complete satisfaction.
We can help you unlock your client's design potential by offering the most popular styles and amenities in our cabinetry. Plus, we offer affordable prices paired with expedited shipping to ensure it arrives when you want it. We have over 10 years of experience serving contractors like you in Atlanta, GA, and Miami, FL, and we'll strive to meet your needs and exceed your expectations.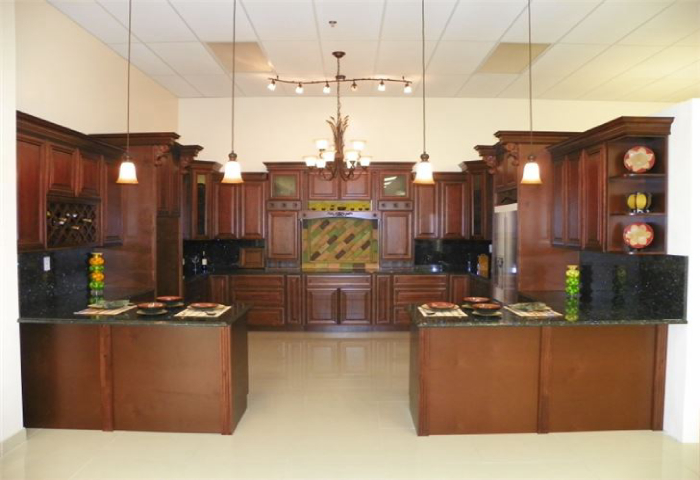 Unlock the Design Possibilities
Custom design kitchens can be easy to plan when you work with the professionals at Tops Kitchen. We have years of design experience and an inventory of top-quality cabinetry, granite and quartz countertops, sinks, and fixtures to bring your vision to life.
We've worked with countless contractors and professionals over the years, and we've built a reputation for exquisitely crafted materials, timely service, and clear communication. Our factory-direct prices will ensure you get the best possible rate for your luxury kitchen remodel, and we stand behind all of our work with a one-year warranty. Contact us today for more information.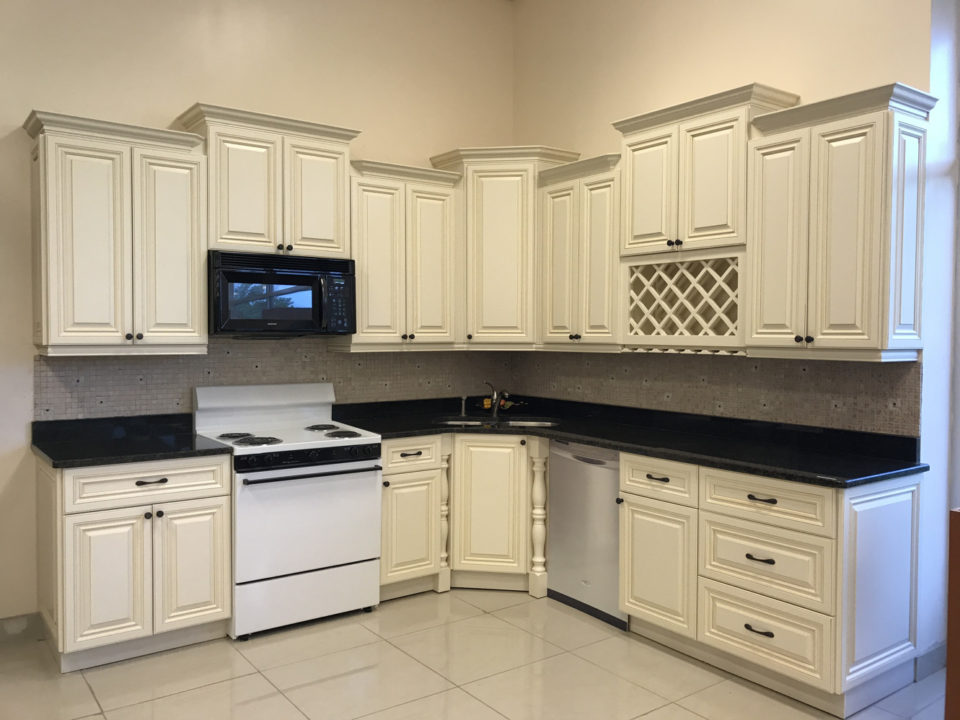 Convenient and Affordable Fixtures
Convenience and affordability rarely go hand in hand these days, but when you purchase your countertops, sinks, and cabinetry from Tops Kitchen, they'll feel like old friends. We offer the highest-quality crafted kitchen renovation fixtures in the East Coast for a price that seems too good to be true (but isn't).
We can have your pieces customized to meet your exact requirements and measurements and will ship them quickly to your location, ensuring you deliver a kitchen remodel that will garner you acclaim and repeat business. We stand behind all of our work with a reliable one-year warranty, and we're happy to oblige any special request.
Your Satisfaction is Our Priority
They say true satisfaction comes from doing little things very well. At Tops Kitchen in Atlanta, GA, and Miami, FL, we'll know you'll find satisfaction in our signature stock of natural stone countertops, custom-made cabinetry, durable and stylish sinks, and precisely crafted handles and fixtures.
We have over 10 years of experience providing top-quality kitchen remodeling goods to professionals like you, and our prices are most competitive in the area. We believe that quality elements and proper customer care is key to keeping your business, and we stand behind every product we produce.
We can help you select a style, color, and size that best meets your homeowner's needs and design aesthetics. Satisfy your clients with the finest cabinetry, counters, and other kitchen features when you order from Tops Kitchen today.
Call Us Today for Your Kitchen Remodeling Project!