Skip to Content
Kitchen & Bathroom Sink Supplier
Miami, FL, and Atlanta, GA
As the leading manufacturer and wholesaler of top-shelf home remodeling products in Miami, FL, and Atlanta, GA, Tops Kitchen has built a reputation for fabricating quality home goods for affordable prices. Whether you're planning on a single home build or you're subcontracting to remodel a kitchen, we ensure your sinks, countertops, and cabinetry work perfectly and look amazing.
Our sinks are some of the finest engineered home elements on the market. We use only high-grade materials, and we offer sinks in many styles and sizes to choose from. Whether your client prefers a double or triple bin sink or a more traditional drop-in sink, we have options they'll love. Contact us today to find out more about our sinks and other home remodeling products.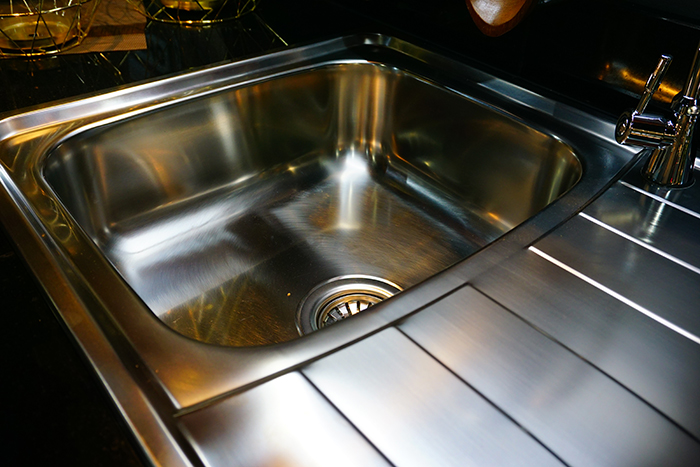 Huge Inventory of Products
We've built a reputation from Miami, FL, to Atlanta, GA, for fabricating top-quality home goods at low-cost wholesale prices. No matter the size of your project, we supply you with quality sinks, cabinetry, countertops, and more for very competitive rates.
We produce all of our products in-house so that we can ensure the quality is of the highest caliber, and our clients receive consistently excellent products. Don't let your project costs get out of control and don't let your timeline be destroyed by unreliable distributors. Contact us and we'll ensure you get the items you want when you want them. We're the choice luxury home good provider in Miami, FL, and we'll strive to exceed your expectations.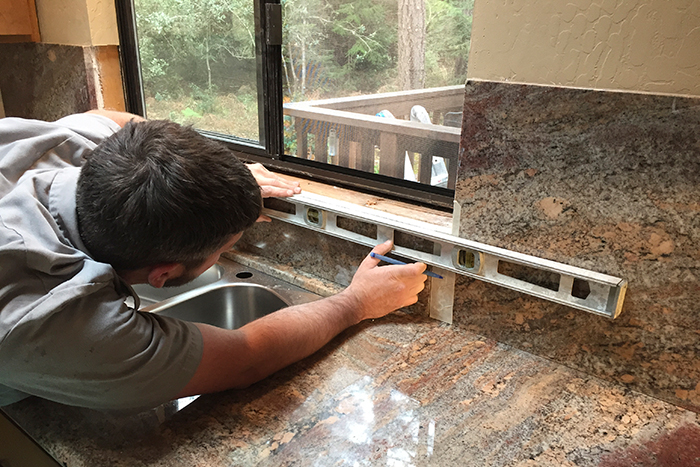 Fabricated for Quality
Purchasing needed sinks and countertops from a big box store can have some pitfalls because you can't rely on the quality of the goods. Plus, if there's a problem with delivery, you'll spend more time on hold than you will talk with a representative.
At Tops Kitchen, we value our contractor clients. We fabricate finely crafted kitchen sinks that are heat and rust resistant and are easy to clean. We offer a wide selection of materials to choose from, including stainless steel, solid surface, and enameled cast iron. We can help you select a sink that's right for your client for a very reasonable rate.
Our sinks come in a range of styles, from traditional drop-in single bin sinks to double and triple bin sinks for larger kitchens. We offer rock-solid, one-year warranties on all of our products, and we offer expedited shipping to ensure your order arrives as quickly as possible.
Affordable Pricing
Giving your clients the best possible price for your services means not having to pay an arm and a leg for materials. At Tops Kitchen in Miami, FL, and Atlanta, GA, we've built a reputation for offering premium quality home and kitchen renovation products at discount prices. We can afford this because we fabricate all of our goods in-house. Our signature line of sinks, countertops, handles, fixtures, and cabinetry will look great in any home. Our products have the amenities your homeowners will love, from soft-close doors to deep bin kitchen sinks.
We've been Florida and Georgia's leading manufacturer and distributor of quality kitchen and bathroom items for over a decade, and we'll ensure you're more than satisfied with our work.
Call Us Today for Your Kitchen Remodeling Project!