Skip to Content
Kitchen Surfaces Manufacturer
Miami, FL, & Atlanta, GA
Quartz countertops are fast becoming the most popular choice for hard kitchen surfaces in the country. These natural stone surfaces offer a wide range of benefits to homeowners and can be acquired in many colors, hues, and sizes. At Tops Kitchen in Miami, FL, and Atlanta, GA, we pride ourselves on offering easy care surfaces that come in quartz, composite, or granite stone as well as luxury cabinetry, handles and fixtures, and sinks.
Whether you've been contracted to do a single kitchen renovation or an entire housing development, we ensure you get the countertops you want, have them cut to your exact specifications, and delivered on your timetable. We stand behind all of our work with a one-year warranty, and we're happy to oblige special requests or special orders. Show your clients the value of your work when you install a quality quartz countertop from Tops Kitchen today.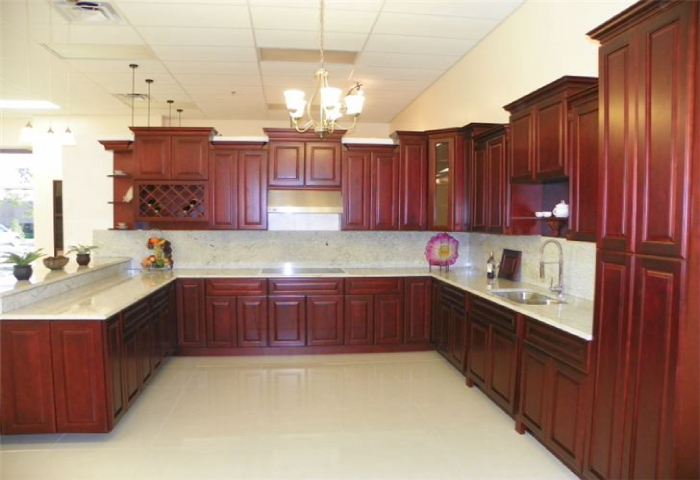 The Benefits of Quartz Countertops
Our quartz countertops offer many benefits over other hard surfaces, and we're happy to custom cut them to meet your needs. Quartz countertops are a popular choice among homeowners because they offer:
A sleek, rich finish
Durability from wear and tear
Chip and crack resistance
Stain and heat resistance
A huge variety of colors and hues
Whether you plan on remodeling a client's kitchen or installing a brand-new bathroom, a quartz countertop is an ideal choice. We're happy to answer all of your questions, and we'll ensure your counters are delivered safely to your door.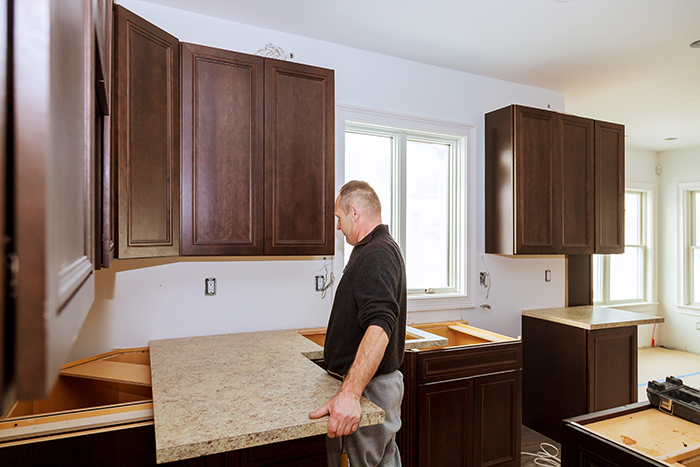 Popular Quartz Countertop Options
Quartz is one of the hardest surfaces on the planet and has the benefit of being durable and eye-catching for homeowners. Most quartz countertops are manufactured to include polyester resins that allow for a diversity of colors and shades. Small amounts of recycled glass and metallic flecks are also mixed in to help uphold quartz's scratch and stain resistant properties as well as creating a natural non-porous surface that will resist water damage.
At Tops Kitchen, we'll ensure the quality of our work meets your expectations, and we're happy to special order material or oblige most special requests.
Easy-Care Surfaces You'll Love
If your clients are looking for a stylish hard surface for their countertops that's easy to maintain and durable for decades, quartz is their best bet. Quartz doesn't require sealant (unlike wood or other natural stones), and most surface stains only need a quick wash before coming off. Quartz also offers natural antimicrobial properties that resist mildew, mold, and bacteria.
As a contractor, you'll love quartz's ability to be easily shaped and pieced together with almost seamless precision. Quartz is more flexible than other stones, and it can handle curves and sinks with no problem.
When you need a practical and stylish hard surface solution for your client's design ideas, call the professionals at Tops Kitchen. We can provide you with a quartz surface that's cost-effective and amazing to behold.
Call Us Today for Your Kitchen Remodeling Project!