Skip to Content
Supplier for Quality Handles
Miami, FL, and Atlanta, GA
The handles on your installed cabinetry are a small detail, but one that can make your work stand out. At Tops Kitchen in Miami, FL, and Atlanta, GA, we offer a wide range of handles and fixtures that will look great in any kitchen. All of our handles are fabricated in-house and built to last a lifetime.
We offer affordable wholesale pricing and a reliable one-year warranty on all of our goods. We create some of the leading styles and sizes of handles, and all of our products are made from high-quality steel and alloys to ensure durability. Contact us today to find out more about our handle selections.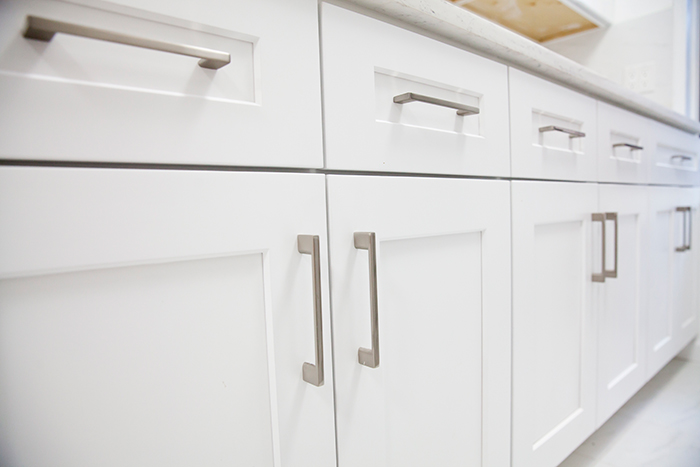 Get a Handle On Value
While some distributors offer many variations of handles and fixtures, we offer all the same popular styles for a more affordable price. We're able to cut costs because all of our products are fabricated in-house by a team of master craftsmen. No matter your client's tastes, we can provide them with quality cabinetry handles and fixtures that will make their kitchens pop and their bathrooms sparkle.
All of our products are backed by a one-year warranty to give you peace of mind, and we're happy to answer your questions or make suggestions based on your needs. Get a handle on value when you purchase through Tops Kitchen today.
A Wide Range of Remodeling Products
Cabinetry handles are more than a functional element. They tie together the aesthetics and style of a kitchen and bathroom. Our handles, sinks, and cabinetry options are stylish, functional, and affordable. We offer a wide range of remodeling products to meet your contracting needs. We specialize in handles, cabinetry, sinks, countertops, and more. We offer a large selection of the latest handle styles that range from tubular stainless-steel pull bars to cut-out flat bar pulls.
Whether you're looking to compliment a classic Shaker-style kitchen or a more modern look, we can help you select the right handles and fixtures to make your client love your work.
Service You Can Count On
When it comes to getting quality goods for your home renovation in Miami, FL, and Atlanta, GA, you need to rely on a manufacturer with a proven track record of delivering on their promises. Over the last 10 years, Tops Kitchen has built a reputation across the Eastern Seaboard for fabricating the finest handles, cabinetry, sinks, and countertops at very competitive prices.
All of our products come with a standard one-year warranty for your client's peace of mind, and we're happy to expedite shipping to your location. We've worked with countless contractors over the years, and we'll ensure we meet your needs and exceed your expectations.
Give your clients the options they want at a price they can afford. Call us today for more information about our catalog of handle selections.
Call Us Today for Your Kitchen Remodeling Project!