Skip to Content
Bathroom & Kitchen Remodel Products in Atlanta, GA & Miami, FL
Are you tired of your existing kitchen or bathrooms? Tops Kitchen Cabinets & Granite offers expert bathroom remodel and kitchen remodel services in Atlanta, GA and Miami, FL. We're proud to be a family-owned and -operated company, serving homeowners since 2007. We serve as a top manufacturer of kitchen cabinets, countertops, and other important accessories. Whether you want a major renovation or a simple home improvement project, our team is here to help. We sell our products straight to you if you want to install them yourself. We also have contractors who can install them for you, so all you have to do is pick your products out and let the pros do the rest. If you want a beautiful and functional new bathroom or kitchen, you can trust us to get the job done right. We invite you to learn more about our bathroom remodeling and kitchen remodeling services. Contact our team today to learn more and schedule service.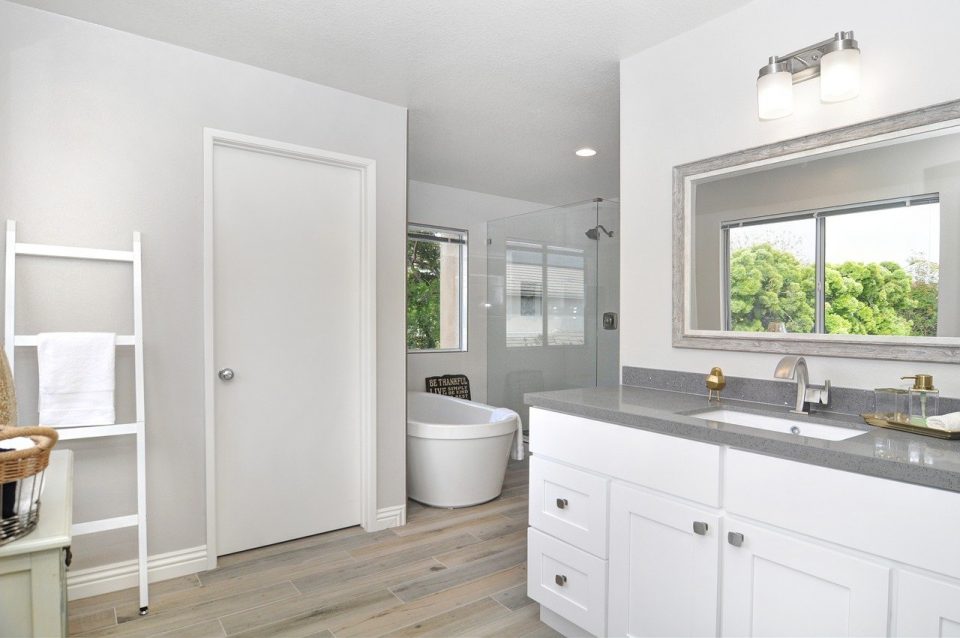 Professional Bathroom Remodeling Services
If you're ready to reimagine your bathroom space, you've come to the right place. Tops Kitchen Cabinets & Granite will help you transform your restroom into a beautiful and functional sanctuary. We design every aspect of your space, including sinks, countertops, cabinets, handles, and more. We're a top manufacturer of cabinets and countertops and work directly with you to get the products and design elements you want. We also work with a team of contractors who can finish the job for you at your home. Your ideal bathroom will be functional and beautiful. Our team knows how to put everything together, resulting in a design that suits your personal style. Our high-quality products will help you build a better bathroom. You can choose to change out just one aspect of your bathroom or do a complete remodel. Learn more about each element we can upgrade for your bathroom:
Bathroom Countertops – Give your bathroom a high-end feel with new countertops made from high-quality materials. Choose from granite or quartz countertops in a variety of colors, styles, and patterns. Make your restroom feel like a high-end resort or spa.
Bathroom Sinks – It's easy to overlook your bathroom sink, but you use it multiple times a day. Your bathroom sink can add to the beauty of the room and can add new features as well. Make your morning routine easier and more pleasant with a beautiful new sink.
Bathroom Cabinetry – Lack of storage is a common problem in bathrooms. The ideal cabinetry will maximize your storage space while adding beauty to your restroom. We offer a variety of cabinetry that strikes the perfect balance between function and style.
Bathroom Hardware – When adding new cabinetry to your bathroom, don't forget about the hardware. We offer customized cabinet handles and hardware and take your personal style, functionality requirements, and budget into consideration.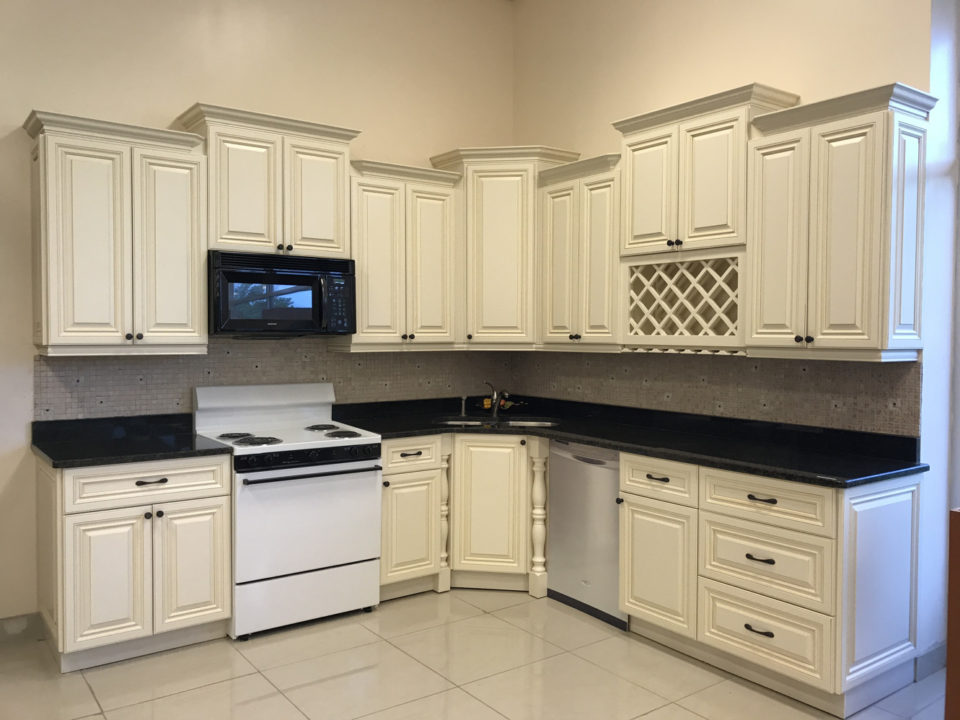 Kitchen Remodeling Products & Services
The kitchen is the hub of most homes. There's a lot involved in upgrading a kitchen, including changing the room's layout and upgrading sinks, fixtures, cabinets, and countertops. Tops Kitchen Cabinets & Granite offer a vast selection of quality kitchen remodeling elements for homeowners and contractors in Atlanta, GA and Miami, FL. Learn more about the quality kitchen remodeling projects we offer:
Kitchen Countertops – A kitchen would be useless without enough functional counter space. We offer premium materials and beautiful designs for your kitchen countertops. Choose between granite countertops or quartz countertops.
Kitchen Cabinets – Your options are nearly endless with our quality kitchen cabinetry. Choose your perfect color, finish, shape, and size. Choose from traditional white kitchen cabinets or something more colorful.
Kitchen Sinks – A state-of-the-art sink can complete your kitchen. You have a variety of options, such as stainless steel, double sinks, and a whole lot more.
Handles & More – Don't forget drawer and cabinet handles when you renovate your kitchen. Our team guarantees quality and will help you find the perfect finishing touches for your kitchen remodel.
DIY Remodels vs. Hiring a Contractor
When it comes to kitchen or bathroom remodels, should you do it yourself or hire a contractor? The answer to that question depends on a number of factors. When you choose Tops Kitchen Cabinets & Granite, we can help you either way. You can purchase our high-quality products from us and install them yourself, or we can put you in touch with one of our trusted contractors for professional installation. Factors to consider include cost, time, resources, and your confidence level when it comes to tackling a renovation project. If you have the time and knowledge, there's no reason not to do it yourself. If not, make life easy on yourself and hire a professional renovation contractor. Don't risk doing it yourself if you aren't confident. We offer wholesale prices for our quality kitchen and bathroom products, no matter which route you choose.
Contact us for the Best Kitchen & Bathroom Elements
Tops Kitchen Cabinets & Granite is here to help with your kitchen or bathroom renovation. Our wide range of quality products can be shipped across the country or picked up locally in Atlanta, GA, or Miami, FL. Feel free to get in touch with us if you have any questions about our products, preferred installation contractors, how to measure, and more.