Skip to Content
Bathroom Remodeling Services in Miami, FL and Atlanta, GA
Are you ready to reimagine your bathroom space? Tops Kitchen Cabinets & Granite is here to help you transform your bathroom into a beautiful sanctuary that is also functional with plenty of storage and vanity space. We are a top manufacturer of cabinets and countertops supplying our network of contractors with the best quality products to finish all of their projects. We also work directly with clients, helping them to choose products and design elements, and then putting them in touch with one of our contractors who will finish the job at your home. Let us help you design and create a stunning new bathroom. Contact us today to learn more or to start planning.
We Design Every Aspect of Your Space
A properly designed bathroom space will incorporate functional features and design aspects that work together to create a cohesive look and feel. The best way to ensure this is done in your area is to work with a design team that has experience. Our team, as well as the contractors in our network, know how to build a design that works together to create a beautiful space and suits your personal style. Together, we'll plan a complete bathroom transformation, picking out each aspect of the design and incorporating each with the other elements. We offer several high-quality products to help you build a better bathroom, including:
Countertops
Sinks
Cabinets
Handles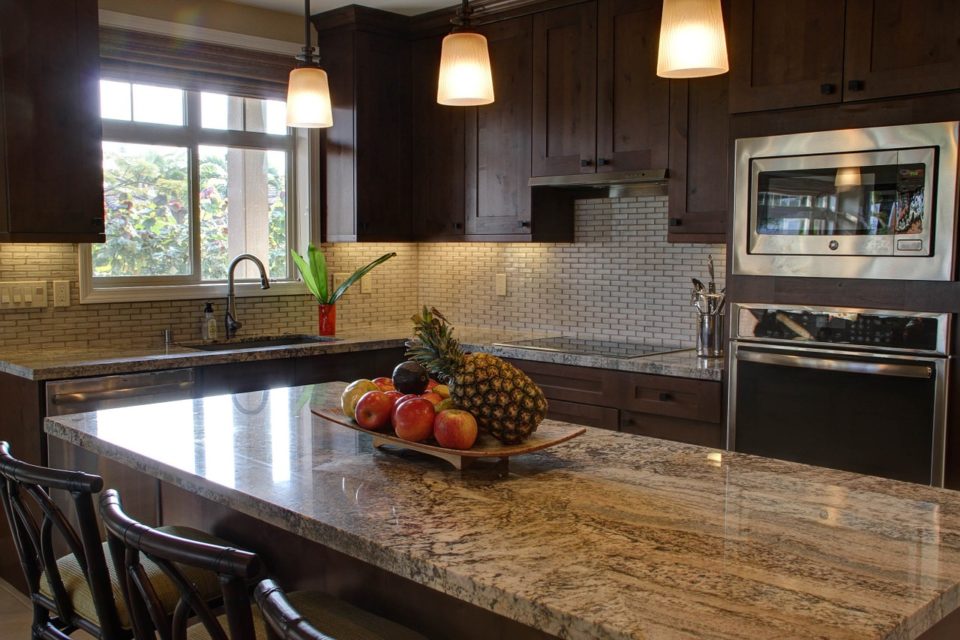 Create a High-End Look with Quality Countertops
Countertops can be an impressive addition to any space, especially when you invest in ones made from high-quality materials. Your newly-renovated bathroom space can earn a high-end feel with the use of granite or quartz countertops in the new design. At Tops Kitchen Cabinets & Granite, we have a vast selection of granite and quartz countertops in a variety of colors, styles, and patterns. Our range of top-notch products can quickly take your design to the next level, making your space feel like a high-end resort or spa. Let our team help you choose the perfect new countertops for your bathroom.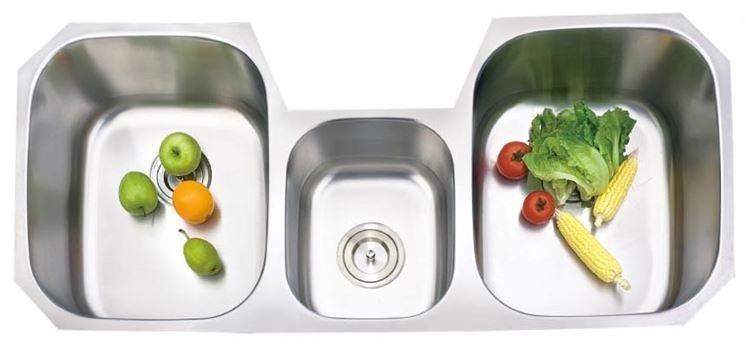 A Huge Inventory of Sinks to Choose From
The sink in your bathroom is likely one of the most-used pieces, supplying water when you wash your hands, brush your teeth, and get ready for the day. Though your sink primarily serves a functional purpose, you also want it to serve an aesthetic one, adding to the beauty of the space. We manufacture top-quality sinks to help you create a brand-new bathroom space and are backed by a network of contractors to provide flawless installation. Find the perfect sink to enhance your bathroom design with the help of our team.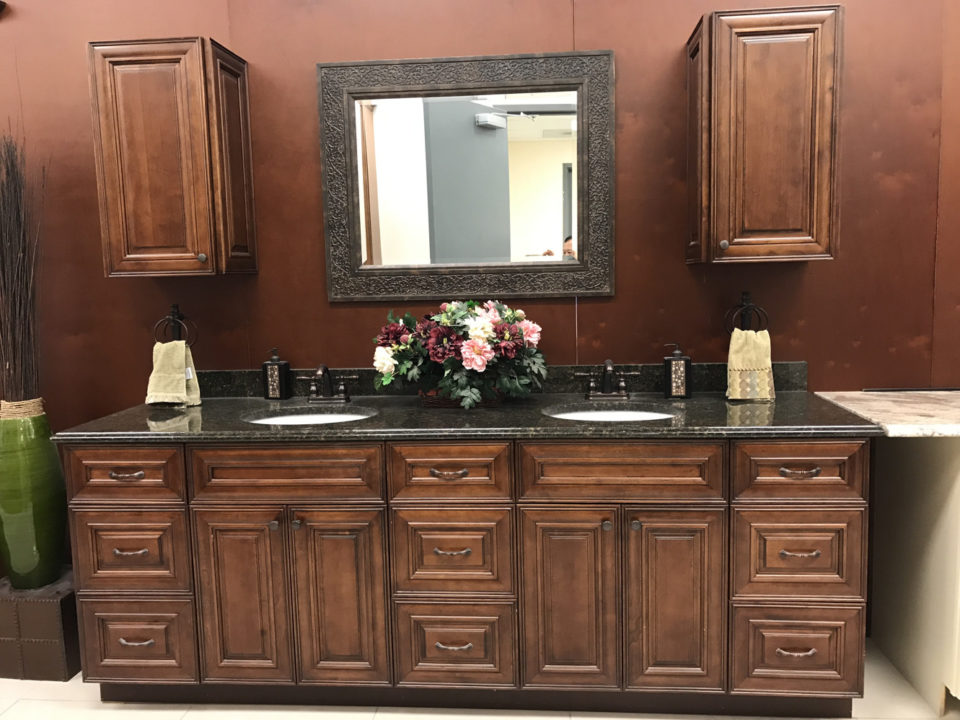 Cabinetry to Maximize Storage and Style
A common problem in bathrooms is a lack of storage. The right cabinetry will help you maximize every inch of space you have available in your bathroom, giving you plenty of space to store towels, toiletries, and cosmetics. Not to mention, cabinets are also a significant focal point in any bathroom design, which means you'll want them to be just as appealing visually as they are functional. The cabinets we supply strike a perfect balance between the two, offering you the best of both worlds.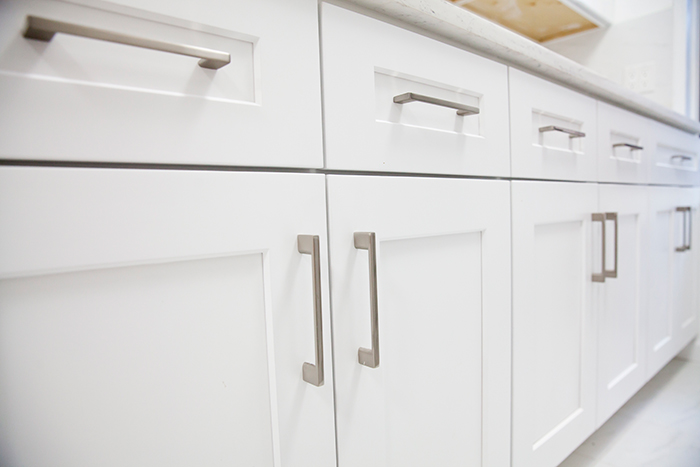 Customize Your Cabinets with Unique Hardware
While cabinet handles and hardware may seem like a very inconsequential piece of your bathroom, they can actually dramatically change the appearance and style of your cabinets. Our team will help you customize and style your design with our vast selection of cabinet hardware. We take into consideration your personal style, your functionality requirements, and your budget when helping you plan the perfect bathroom space.
Start Planning Your Bathroom Remodel Today
Is it time to update your bathroom? Tops Kitchen Cabinets & Granite is here to provide everything you need to get the job done. We'll work with you and our network of contractors to plan, design, and implement all the aspects you want in your new bathroom. If you're ready to get started on this exciting project, please reach out to us today to learn more about our product offerings or to schedule a consultation.