Skip to Content
Kitchen Remodeling Services
Miami, FL, & Atlanta, GA
The kitchen is your client's main room for family get-togethers and gatherings. That means that giving a kitchen an amazing makeover involves not only changing the layout of the room but upgrading the cabinets, fixtures, sinks, and countertops as well.
At Tops Kitchen in Miami, FL, and Atlanta, GA, we offer a huge selection of quality kitchen remodeling elements that will ensure your client loves your work. We handcraft all our goods in-house to ensure quality, timely delivery, and your complete satisfaction.
We can help you unlock your client's design potential by offering the most popular styles and amenities in our cabinetry. Plus, we offer affordable prices paired with expedited shipping to ensure it arrives when you want it. We have over 10 years of experience serving contractors like you in Atlanta, GA, and Miami, FL, and we'll strive to meet your needs and exceed your expectations.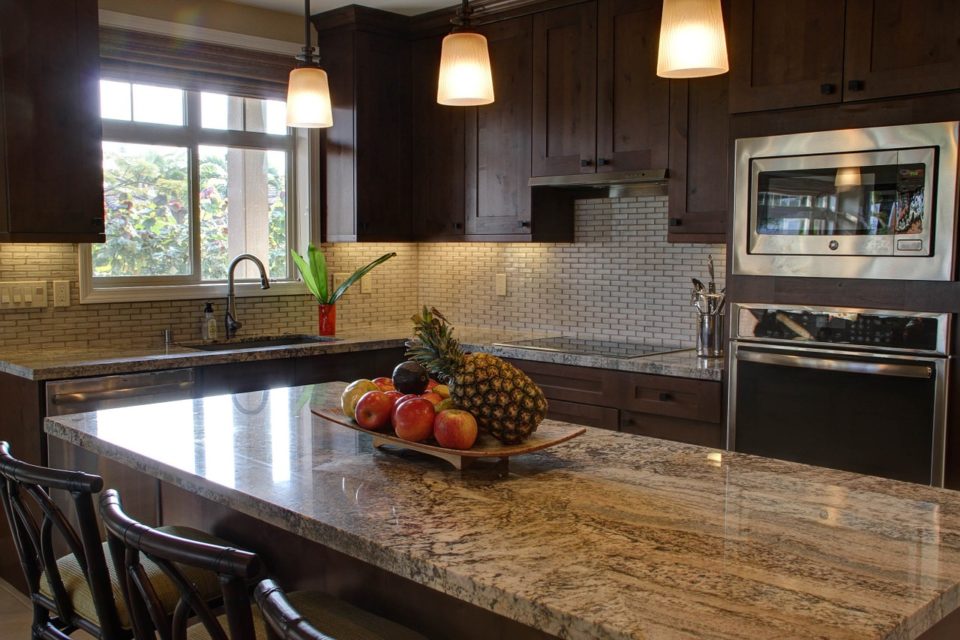 Invest in Top-Quality Countertops
Countertops are among the most important consideration when remodeling your kitchen. Of course, what is a kitchen without plenty of functional counter space? Here's where you'll prepare family dinners, midnight snacks, and packed lunches. Choosing the perfect countertop for your space means you'll be able to select from premier materials and beautiful designs. You might opt for granite countertops known for their durability or quartz countertops celebrated for their function.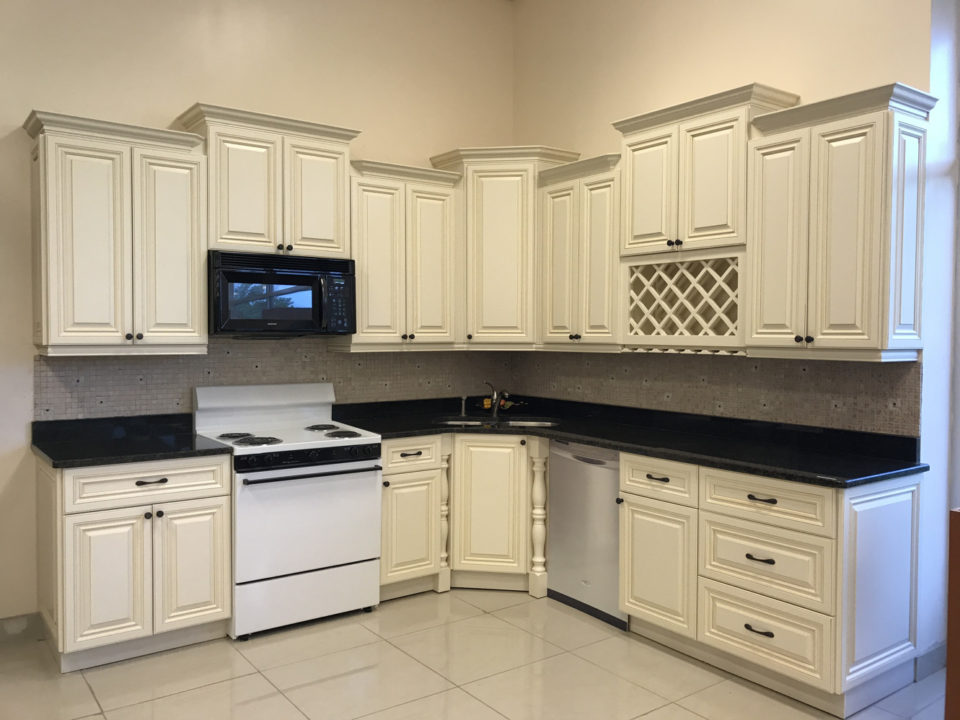 Choose from a Variety of Kitchen Cabinets
Once you've picked your ideal countertops, start thinking about what kind of kitchen cabinets would look best in your space. Your design opportunities are nearly endless when you look to Tops Kitchen for help. Our clients choose from a plethora of colors, finishes, shapes, and sizes designed to fit into any kitchen. Besides aesthetics, there's plenty you'll want to take into account as you make this decision. Consider how many food items, pots, pans, and other cooking utensils you'll need to store, and if you mind them being visible to your guests. Whether you want white kitchen cabinets with stylish windows or wooden cabinets for a farmhouse feel, Tops Kitchen is the place to go.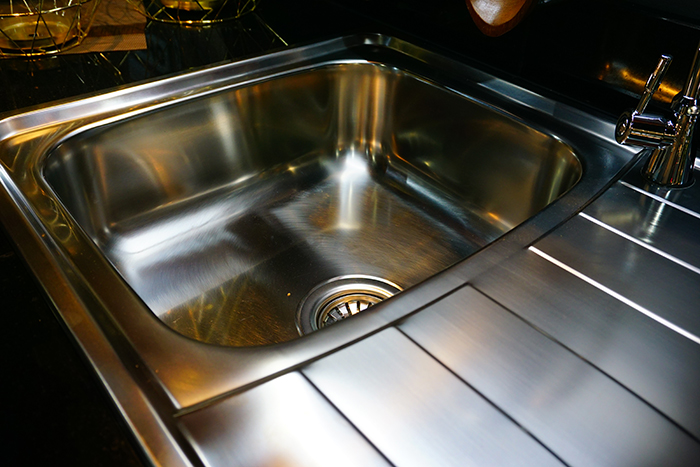 Complete Your Kitchen with a State-of-the-Art Sink
Your kitchen isn't complete without a sink! Many homeowners believe choosing a sink will be an easy choice, often thinking one size fits all. However, you actually have a wide variety of options when it comes to choosing the ideal sink for your kitchen. Your kitchen remodel may feel complete with a traditional, stainless steel unit. Other homeowners might opt for something more state-of-the-art, such as double sinks with a one-year warranty.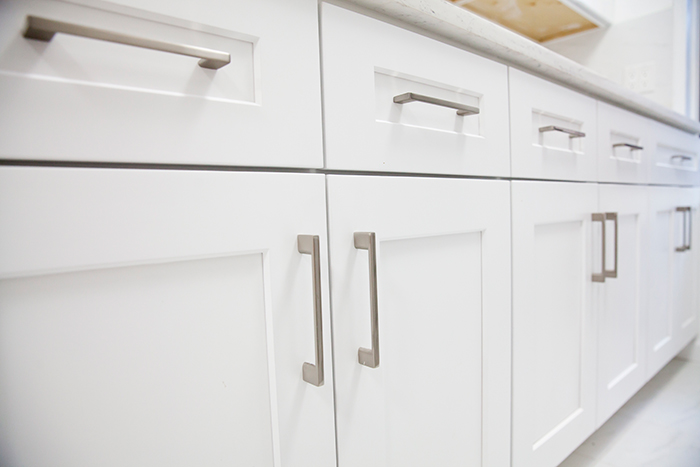 Don't Forget Handles in Your Kitchen Renovation!
As your kitchen remodel ideas start to take shape, don't forget the handles! Drawer and cabinet handles are an often-overlooked aspect of a kitchen renovation. Fortunately, Tops Kitchen is here to help when you don't know where to start. We stock a wide variety of handles to fit into any aesthetic. What's more, we guarantee quality with each remodeling product. Our team never skimps on quality, even when it comes to the more minute details of your kitchen remodeling project.
Kitchen Design Limited Only by Your Imagination
Custom kitchen remodels are made simple when you work with the professionals at Tops Kitchen. We have years of design experience and an inventory of top-quality cabinetry, granite and quartz countertops, sinks, and fixtures to bring your vision to life. We even have some ideas of your own, should you need them! We've worked with countless contractors, brands, and professionals over the years, building a reputation for exquisitely crafted materials, prompt service, and accurate communication. Our factory-direct prices will ensure you get the best possible rate for your luxury kitchen remodel. Plus, you'll have peace of mind knowing we stand behind all of our work with a one-year warranty.
Convenience and affordability rarely go hand in hand these days. However, when you purchase your kitchen renovation products through Tops Kitchen, you'll have the benefit of both. We offer the highest-quality crafted kitchen remodel fixtures for a price that seems too good to be true (but isn't). Want something custom? We can customize your granite countertops, kitchen sinks, and more to meet your exact requirements and measurements. We'll ship them quickly to your location, so you'll be able to customize the home of your dreams right away.
Prioritizing Customer Satisfaction
At Tops Kitchen in Atlanta, GA, and Miami, FL, we'll know you'll find satisfaction in our signature stock of natural stone countertops, custom-made cabinetry, stylish sinks, and precisely crafted handles and fixtures. We're the region's professionals in all things to do with kitchen remodeling, and we're proud to offer such a wide variety of products and services. Our prices are among the most competitive in the area without sacrificing quality, long-lasting materials. We can help you select a style, color, and size that best meets your needs and design aesthetics. Satisfy your whole family with the finest cabinetry, counters, and other kitchen features when you order from Tops Kitchen today.
Contact Tops Kitchen Today
Whether you have fully-fleshed out kitchen remodel ideas or need some help designing your space, Tops Kitchen can help. With years of experience in the kitchen renovation industry, we're your best bet for creating the kitchen of your dreams. Our team is well-versed in everything from kitchen cabinets to granite countertops, and we can help you make the best aesthetic decisions for your Miami, FL or Atlanta, GA home. Contact us today and let us know how we can help you!
Call Us Today for Your Kitchen Remodeling Project!